Our locations in Baiersbronn (GER) and Eerbeek (NL)
Two board mills, one DNA
In the past, our two cartonboard mills in Eerbeek (NL) and Baiersbronn (GER) were part of Mayr-Melnhof Karton AG. After the divestment, the two production facilities jointly became FOLBB; a new, innovative organisation with centuries of experience. A combination that speaks for itself. Because the virgin fiber cartonboard manufactured in both our mills are identical, and also the high-tech processes and DNA of both facilities.
Committed to maintain a sustainable balance with our surroundings
At FOLBB, we are conscious about and proud to be a part of our immediate surroundings. We therefore aim to maintain a sustainable balance with the natural environment around us. That same balance is also important with respect to the relationships we are maintaining with the people that are living in the vicinity of our site. To some of them we have been an attractive employer for many years. Others only know us as their cardboard manufacturing 'neighbour'. And because we want to burden our neighbours as little as possible, we regularly talk to them. For example, we jointly discuss environmental issues and other developments at or near our locations. We like to give back, because we are committed to and feel we are a part of the local community. That is why we preferably work with local and regional companies and suppliers.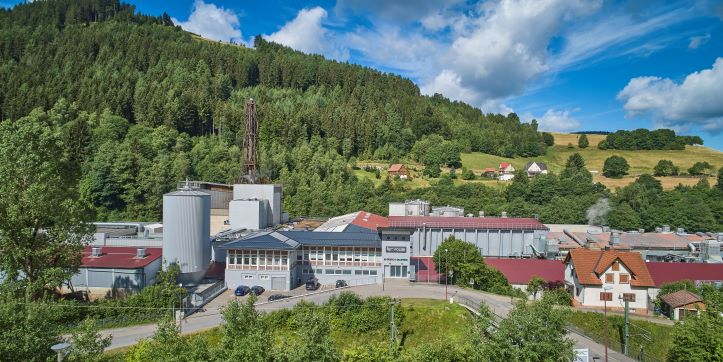 Baiersbronn Frischfaser Karton GmbH
About 75 years ago, a board mill was founded under the name Foamed Wood at this location in the Black Forest. Although the technological developments have continued since then, today the mill is producing virgin fiber cartonboard and is still located at its original site in this pristine area. The beautiful natural environment and a national park attract tourists from Germany and abroad. Today, approximately 190 passionate employees are working in the facility in Baiersbronn and we are manufacturing about 95,000 tonnes of virgin fiber cartonboard per year.
Folding Boxboard Eerbeek B.V.
No less than 360 years ago, a traditional paper production facility was founded at this location. At the time, the facility was still surrounded by rural areas and bordered the forest-rich area of the Veluwe. Throughout history, a vibrant village has emerged around our location, where people enjoy living, working and spending their leisure time. Today, approx. 220 passionate employees are working in the facility in Eerbeek and we are manufacturing about 150,000 tonnes of virgin fiber cartonboard per year.